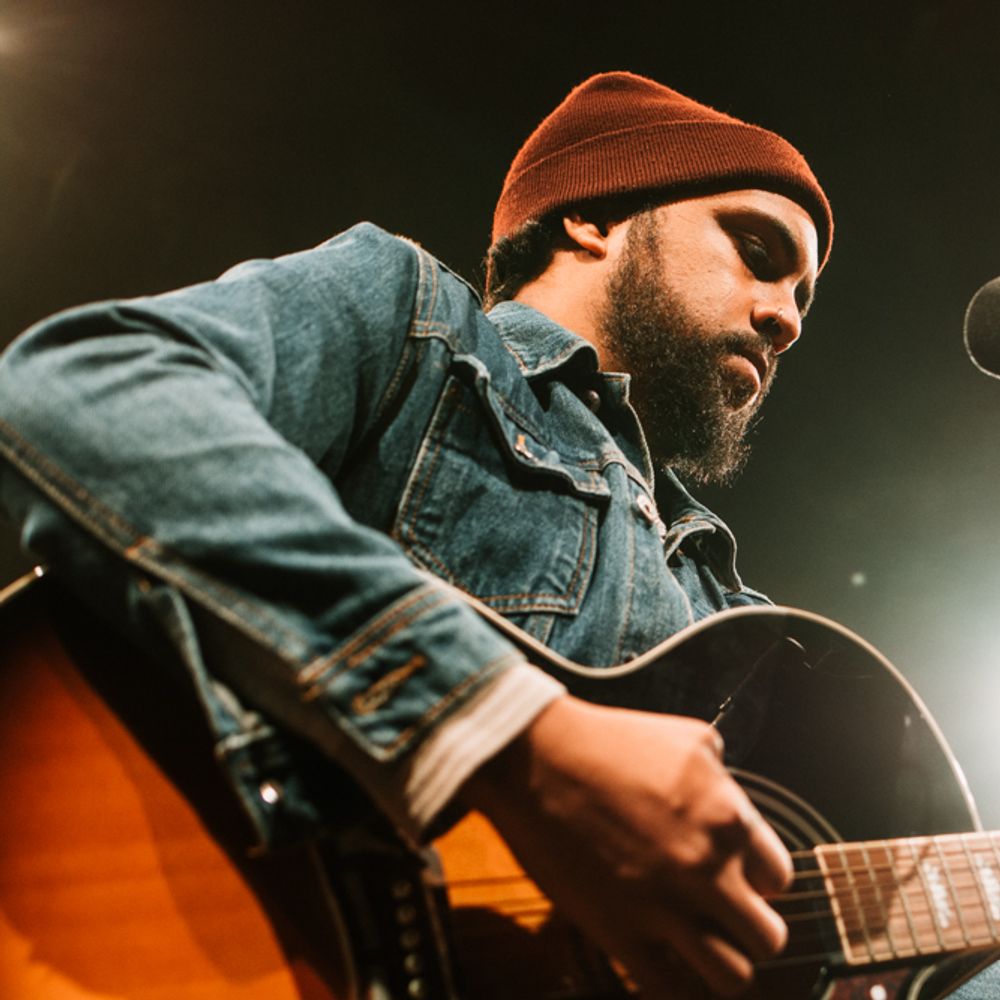 Mama
I've been playing music for 19 years now.  It was right after my first guitar lesson that I began to dream of being on stage singing my heart out to an audience.  I used to get so pumped just thinking about it.

At the age of 11, my Mum began taking me to pubs and bars in town where local live bands would be playing.  I remember being the only kid in those places.  I would just stare in awe, feeling the heavy thumping of the kick drum and bass guitar vibrating in my child's chest.

While I was transfixed by the music, my Mum would appear side stage mouthing something to one of the band members.  My Mum was very persuasive and, all of a sudden, I'd hear, "We have a very special surprise tonight.  There's a young fella here that's gonna come up and sing a song for you.....so give it up for Mikhail Laxton."

There's Mums who embarrass you, and then there's Mums who challenge you!  Absolute fear would take over my entire body!  My Mum would make her way over to me and say, "C'mon son, do it for me!"  At first I would decline, acting all shy, but as the band would play a couple of more numbers I'd feel the desire growing  inside.  I wanted nothing more than to be up there on that stage singing in front of everyone.  After a couple of songs, I would build up the courage to finally say, "Ok Mum, ask them if I can go on next."

Suddenly I was on stage, seconds away from an anxiety attack, blinding lights in my face and holding a guitar that was too big for me.  I take a deep breath, then, "When the night, has come......".  Cheering and whistling would erupt from the audience and, as they all began to sing along to "Stand By Me", I would hear my Mother's voice soaring over top of them all saying, "That's my boy".  The rush was unlike anything else I'd ever experienced and, as they say, I was instantly hooked!  But the most memorable part was seeing how proud my Mum was.

My Mum was my biggest champion.  As soon as I started showing interest in music, she did everything she could to support me.  Guitar lessons, taking me to live concerts, buying me cds, and later on, in my adult life, reminding me of where my strengths shine most.  She saw the potential in me before anyone did.  Everything I've achieved and will achieve in my music career is because of her.

Our family lost that beautiful woman in July 2020, exactly 10 days after my first official single as a recording artist was released.  I'm glad she got to see something come of all the hard work she put into me.  But it also saddens me to know she won't be here to see how it all unfolds.

As I remember the countless things she did for me, it encourages me now to go even harder for my dreams as an artist.  And, as she used to say when I was just a boy, "C'mon son, do it for me.", I feel it is my duty and honour as her son to be the best that I can be.

"I've always done it for you Mama, and I keep doing it because of you." And when the time comes and I'm standing on a stage singing my heart out, I'm gonna miss hearing you your voice soaring over all the others saying "That's my boy."
Dedicated to the best Mum a guy could ask for. 
Natascha "Kialba" Czygan-Williams 1968-2020
Edited by Elaine St Louis.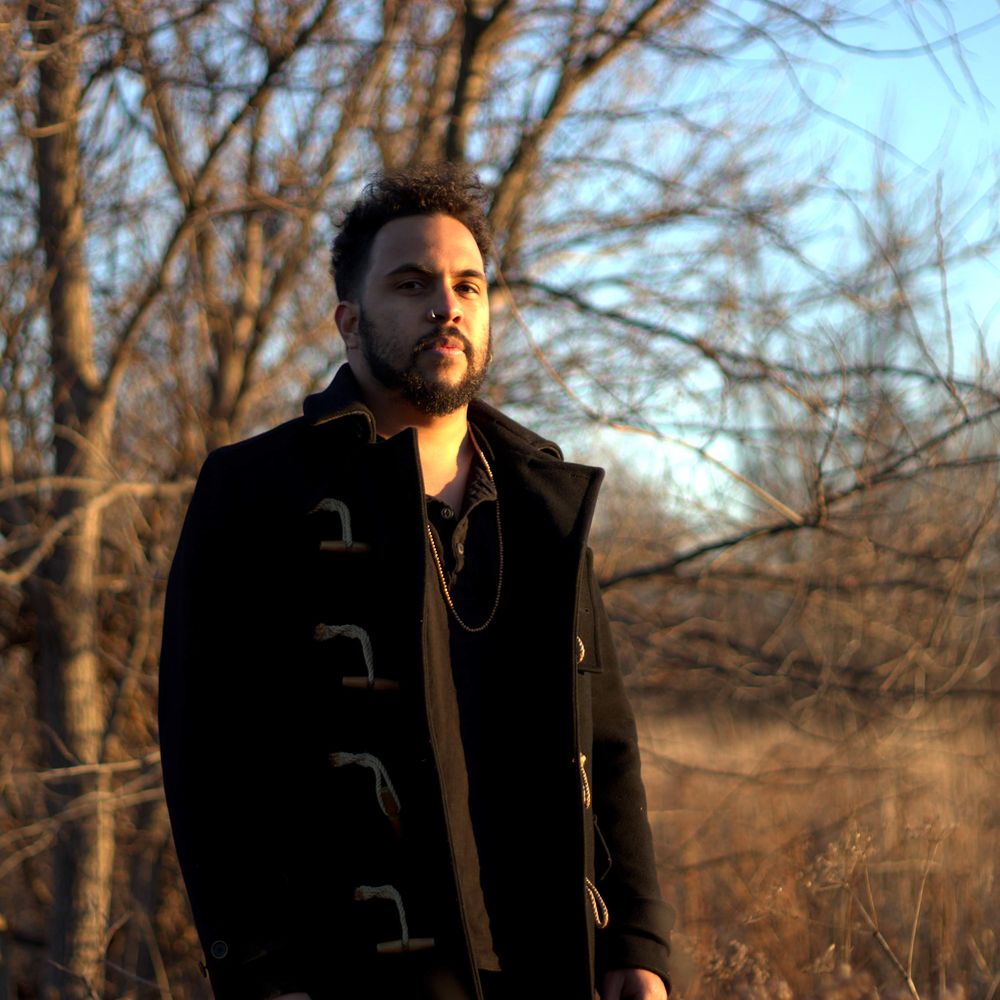 Up In Flames
My random thoughts on the Australian Bushfires
When I was 15 years old my Dad took me to a part of Australia unlike any other, The Grampian Mountains. It was here that I first began to understand the true meaning of "Grandeur" I would even go as far to say I had a little "God moment". Standing on top of a mountain looking out over the awesome view of that special place still gives me goosebumps to this day.
As I write, these mountains are going up in flames along with 15.6 million acres of beautiful bushland thats already been burnt to shit. Homes and entire towns have been destroyed with the exception of a few buildings, 24 people  have tragically died, not to forget around a billion of the native wildlife.
Bushfires are nothing new to Australia but the sheer size and destructiveness of this fire season is terrifying to say the least.
Now we could go into why and how this happened, ranting on the politics which I guess is fair game and believe me I've had some heavy conversations in the last few weeks giving my opinions on the matter. But right now all of that doesn't stop the fires, it doesn't help those who have been affected. At the end of the day, we need to be more productive than just ranting, I need to be more productive. Being an Aussie living on the other side of the planet watching all this go down, I feel helpless, but I'm also amazed. As horrible as these fires are it's been equally astounding to see the support pour in from all around the globe. For whatever it is worth I personally want to thank everyone who has dug deep into their pockets to help out my countrymen. 
Selfishly, I want to take this opportunity to plug my next show on Jan 25th where a good portion of the proceeds will be going towards the relief efforts. It's only a drop in the ocean of what is and will be needed but the least we can do is try. I ask you to join with me and the rest of the world in doing what we can.
Let's do this together.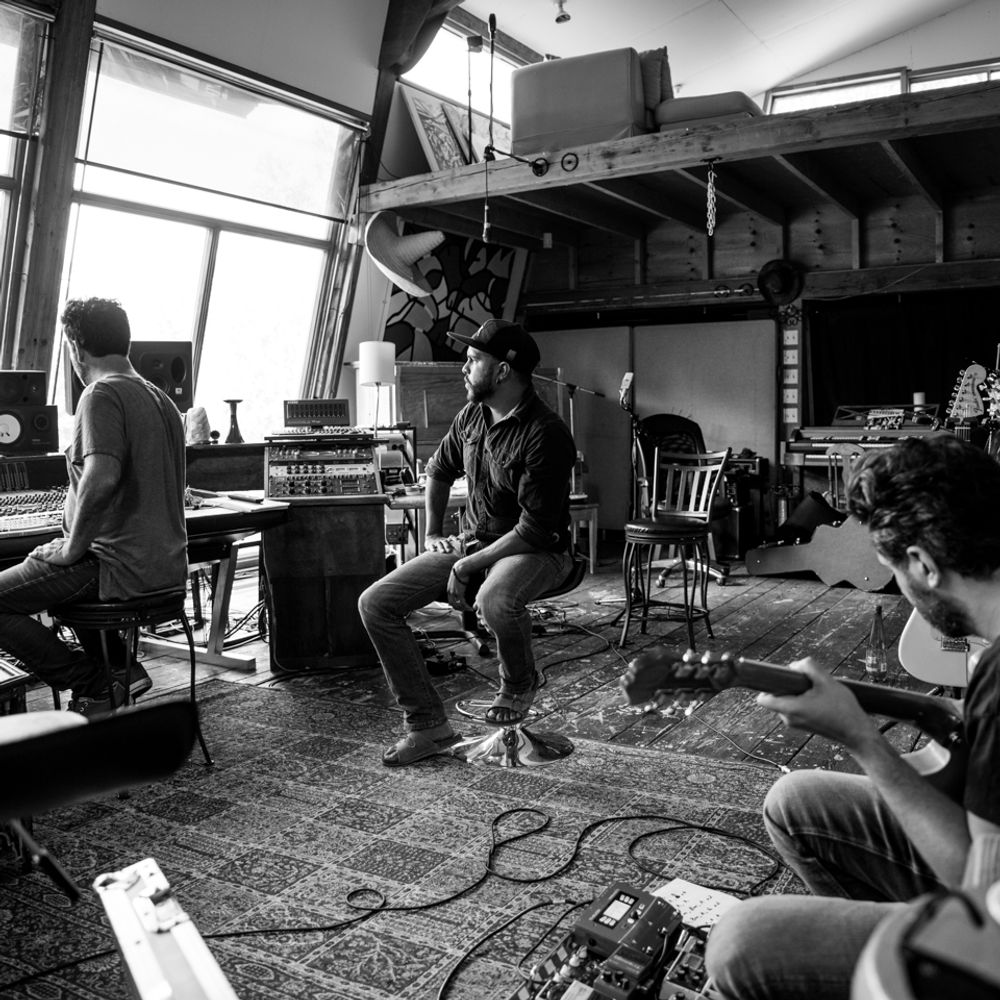 "The Moment"
Saturday, Septmeber 2019.
Sitting here on a crisp Friday morning, borrowing wifi from a bustling Starbucks cafe in Montreal. I'm recounting the great co-writing session I just had the day before with my friend and songwriting mentor Maia Davies. We've been working on my upcoming Debut Album "Too Easy" and in a months time we'll head into the studio to record these final tracks.
Feeling productive and a little accomplished I'm reminded of a night in my life that changed me. It was the first time I had "The Moment".      "The Moment" is something we all experience sooner or later, In my experience it's happened more than a few times. It usually comes when you're at crossroads in life. It's something that hits you and you just know you have to do it.
My first moment came when I was 24. I had just moved to Brisbane City in Australia and to honest I was suuuuper lonely and filled with heartache and bitterness. A bad break-up and a shitty band will do the trick.                               I had taken this "low-point" in my life as a sign from God that maybe I wasn't meant to pursue this dream of becoming a singer & songwriter. It just seemed like nothing was going my way. Little did I know that this low point would later become the fire that drove me.
There was a lot going on in my head and it was hard for me to think straight at the best of times. So one night I decided I was gonna rip myself out of this funk and find something inspirational that could maybe help my situation. I guess you could say I took myself on a date. Well, it was anti-climactic to say the least. I wandered around aimlessly in Queen St Mall, people watching for the most part and by the end I'd gone through 2 cups of Starbucks coffee and a cold cheeseburger from McDonalds.                                                                                                                                                                                                            Eventually I decided to call it quits and started toward my car. That's when my ears caught the low rumblings of an upright bass, a piece of what I figured was a jazz trio. I followed the steady rhythm to a grafittied alley way gradually descending into an underground cocktail bar. Low-lit and casual, perfectly suiting the Brooklyn Prohibition era style of the room. I sat there listening, eyes closed for an entire set before realizing it was the first time in months that my mind was completely quiet. Doing nothing but taking in the atmosphere and hearing every note being precisely played by these talented musicians. Soon the players took their well-earned cigarette break while I did my best to remain in the stillness of whatever was happening to me. This was something I knew I needed. 
The band eventually came back and eased into a smooth meringue number which Im sure I've heard somewhere before. And then it happened... "The Moment". It was no lightning bolt to the chest or anything like that. It was just a sense of certainty, of knowing. It was like a match had been struck in the dark. Barely illuminating its surroundings but it was enough. Because it only takes a flame to start a fire. And now the fire was lit.
Now back to the present. 5 years later, sitting in this Starbucks cafe thinking about how this little Aboriginal fella from the bush in Australia is working alongside one of the best songwriters in the business, one month away from finishing my Debut album and living the dream on the other side of the world in Canada, completely in love with a gorgeous Wife and a beautiful son.
I can't help but be absolutely humbled and grateful. 
And to think I was pretty damn close to quitting altogether. 
Before I wrap this up I want to encourage whoever is reading this. Whenever you have your moment and you will. Please don't ignore it, that passion, gift and talent you have inside of you matters. 
We were made to do amazing things, so don't be lame be awesome. 
Picture shot Andrew Lessard, Lessard Images. Morin Heights, QC. August 2018.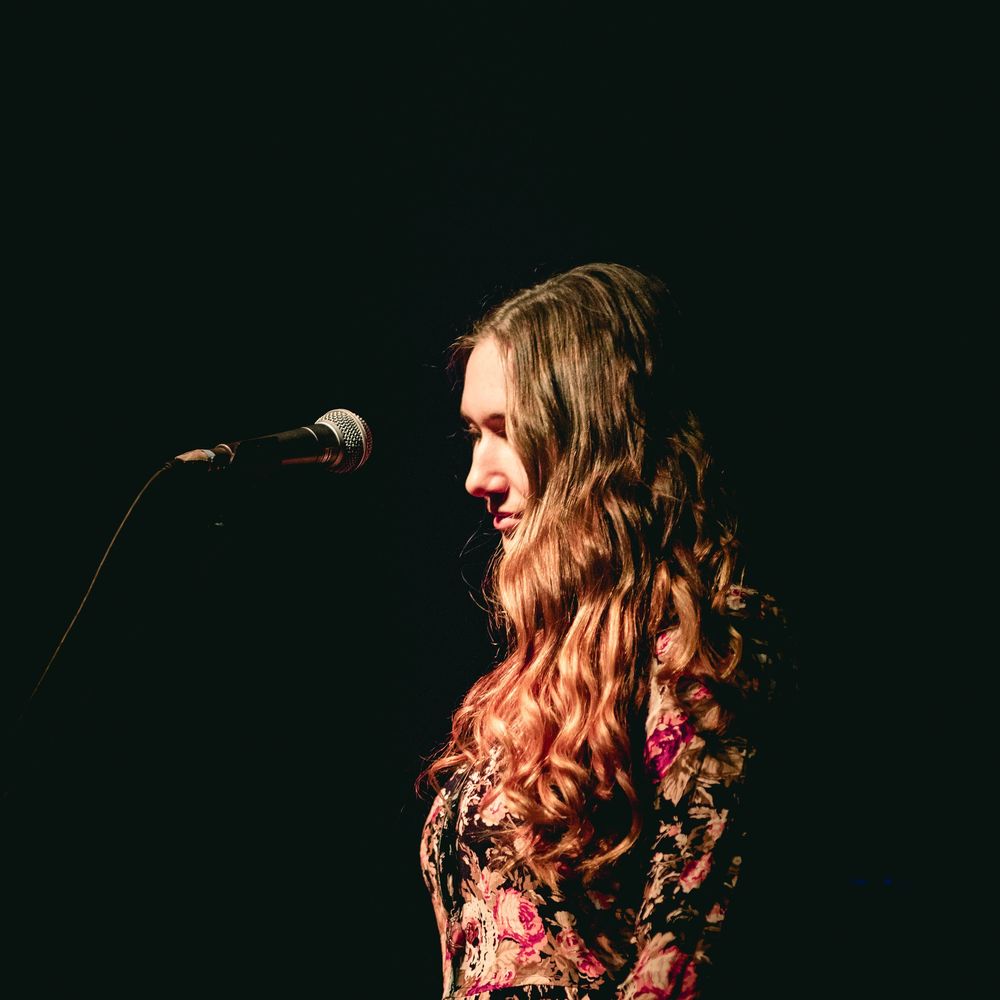 Friends
May 6, 2019
I began writing this little piece to give props to one of the very few but great friends I've made since moving to Canada. But before I knew it I had written a whole novel about how hard it was trying to even get my first booking. 
I read through it and felt the weight and frustration of how I felt back then. Not gonna lie, it  started to piss me off and I wanted to just keep on ranting. Fortunately I caught a glance of the title I had already written... "Friends".
So instead of complaining, and Lord knows I want to, I'm gonna do my best to tell you in short how making friends has made the difference for my music career on this side of the world.
When I first got to Ottawa I knew that I'd basically be starting from scratch. I knew it would be hard. As a matter of fact I hauled ass as best I could for 6-7 months to book shows in this town, literally to no avail. 
Discouraged and disgruntled I took a break. I didn't quit, but I just needed to get away from it for a while to lick my wounds.
One night I decided to try a local Open Mic Night in Downtown Ottawa. The Bar was called Live On Elgin. This is where I met Jessica Pearson. She was working the bar that night, gave me a rundown of the bars history and the local beers on tap. We got on like a house on fire and inevitably got onto the subject of music. I was obviously there to perform at the open mic but had missed sign up. Jess then told me that she was about to take her break and wanted hear a song of mine. I sang a number I had just finished the day before called "Dying to let you go" a song which I wrote about my Father's addiction to alcohol. She loved it so much so that she went and had a word with the open mic host saying that he needed to hear me sing. 
So at 12.30 in the morning, the crowd gone, and the only people listening being the bar staff. I sang my heart out to that very same ballad. Little did I know, this would be the start of something really good. I was invited back to perform at the next open mic night as a "Feature Act" to a full room and a couple months later I booked my first show in that venue... completely sold out.
But the best part of all is that Jess has become a dear friend to my family and I and we continue to write great songs and perform together whenever we can. Oh yeah, I forgot to mention she's also a badass singer/songwriter with her own band Jessica Pearson & The East Wind. 
Go check her out!
-M.L
Picture by Mark Robinson, Baristography.
Tales From The Road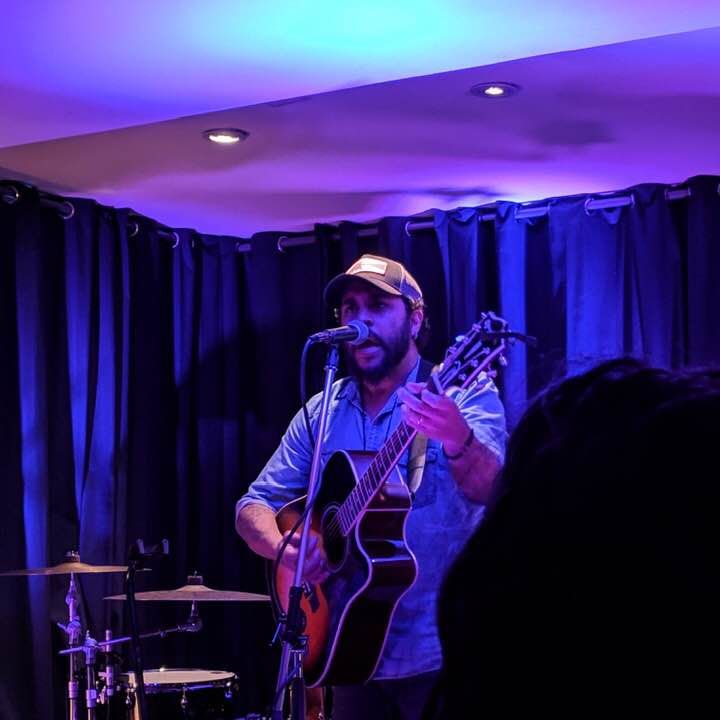 "The Rainmaker"
April 15, 2019.
It's funny how things work out.
Three years ago, fresh out of Australia, I began the journey to figuring out how to join the music scene here in Ottawa.
I decided to post an ad on Kijiji (It's Canada's version of Craigslist or Gumtree) looking for musicians that would fit with my soul & blues vibe. Next thing I knew, I was filtering through an insane amount of messages from metal bands that "really believed" I'd be a perfect fit for their hardcore band.
Just as I was feeling a little discouraged about the responses, I noticed a different reply. It was from "Joe" who was not a musician but was randomly browsing Kijiji when he came across my ad. He said he loved the songs I posted and proceeded to invite me to his "little" House Concert he runs in his basement.
Now where I'm from, we don't have basements and all we know of basements is what we've seen on episodes of CSI and horror movies.
But I thought "you know this guy on the internet, That I've never met before seems nice enough."
2 weeks later, I found myself in a basement, in the middle of suburban Ottawa, with close to 80 other people listening to another guy called Joe. This time, it was Juno Award winning artist Joey Landreth.
This was my introduction to "The Rainmaker".
Since that fateful Kijiji ad, I have seen some of the best National and International acts perform in that basement and I've learned how important music is to people. Just last week, I played my 3rd sold out show in that venue before dancing the night away with strangers that felt like friends.
Over the last 3 years, I have made friends with Joe, his wonderful Wife Cheryl and the great people that make the Rainmaker what it is. You know my instincts were right. A simple Kijiji ad that started to go south, ended going perfectly right.
- M.Laxton
(Edited by Elaine St. Louis).
Image by Jordan McNaught.